I recently spent the day on Capitol Hill for the Congressional Hispanic Leadership Institute (CHLI) "Future Leaders Conference" that was held in the Russell Senate Office Building.   CHLI is a fantastic organization with a mission dedicated to fostering awareness of the diversity of thought, heritage, interests and views of Americans of Hispanic and Portuguese descent.   As a former Hill intern and Capitol Hill staff alum of Hispanic descent (my father emigrated from Perú), being able to participate in the event meant a lot.

Elected leaders from both sides of the aisle including Senator Rick Scott (R-FL), Rep. Will Hurd (R-TX), Rep. Joyce Beatty (D-OH), Rep. Bill Flores (R-TX), Rep. Mario Díaz-Balart (R-FL), and Rep. Albio Sires (D-NJ) came to offer insights on issues of the day and words of wisdom to conference attendees which consisted of mostly interns spending their summer in Washington.
---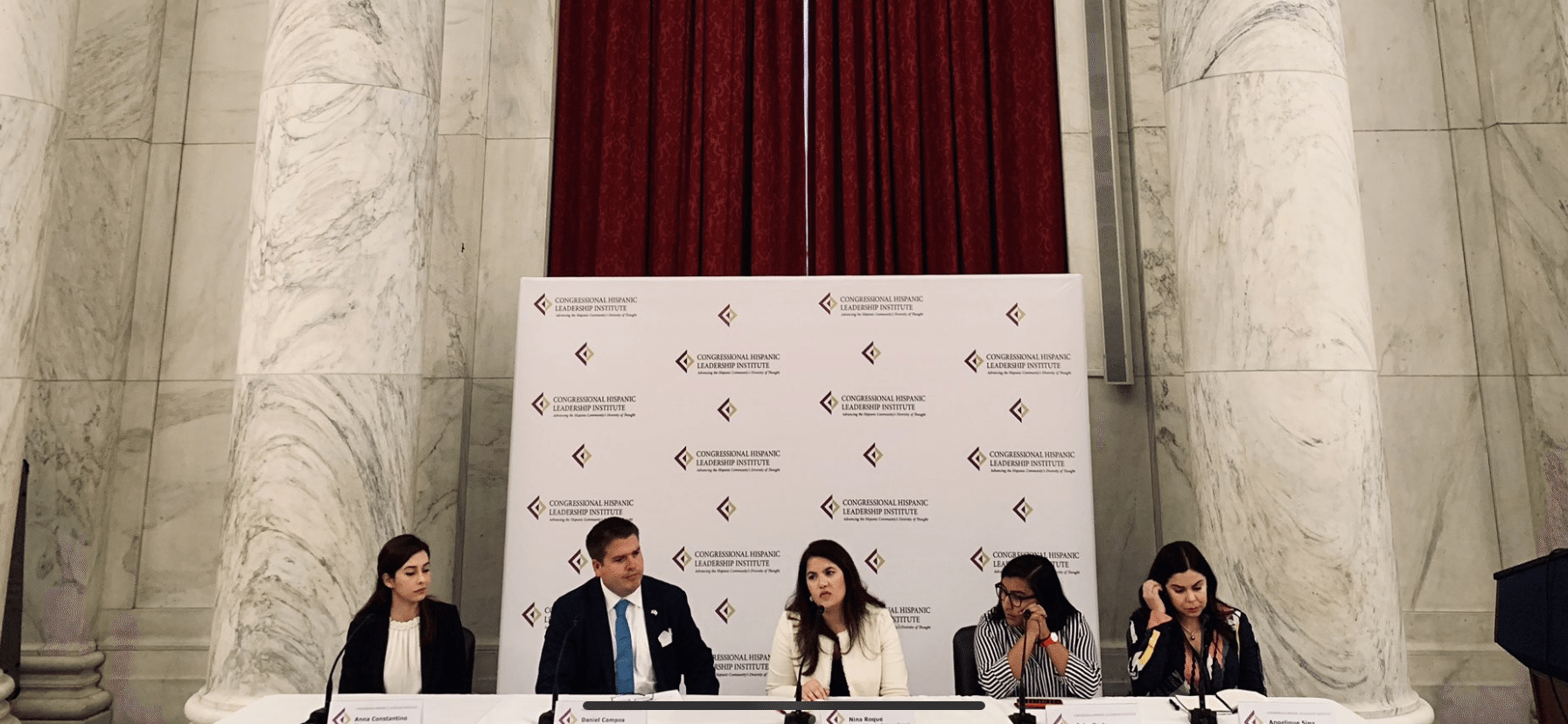 ---
There were insightful panels with leaders from corporations such as Accenture, Google, Bloomberg, and T-Mobile, just to name a few. 

I was honored to participate on the "Keeping a Healthy Wallet" panel as part of the conference.  We fielded questions on topics ranging from how to manage student loan debt, creating a budget (and how to make small changes that will help), to negotiating a salary after receiving a job offer. 

All in all, it was a nice diversion from the daily grind to take a walk back down memory lane—but most importantly, to hopefully have imparted a small piece of advice to future leaders on the rise: it's never too early to start budgeting, saving, and ultimately planning for your future that will be here before you know it.
---